Campus News is the only consistently published, ad-friendly student newspaper available on most SUNY/CUNY and New England/New Jersey community college campuses. This is the only way to reach large numbers of college students/transfers/commuters in the world's No. 1 market! Student readers are loyal to it, picking it up at over a 90% rate! Get your word out to this eager demographic!
Contact us about other ad sizes or other types of placements (editorial, web, half-page, quarter-page, etc.).
Contact us today at ads@cccn.us to get your message out!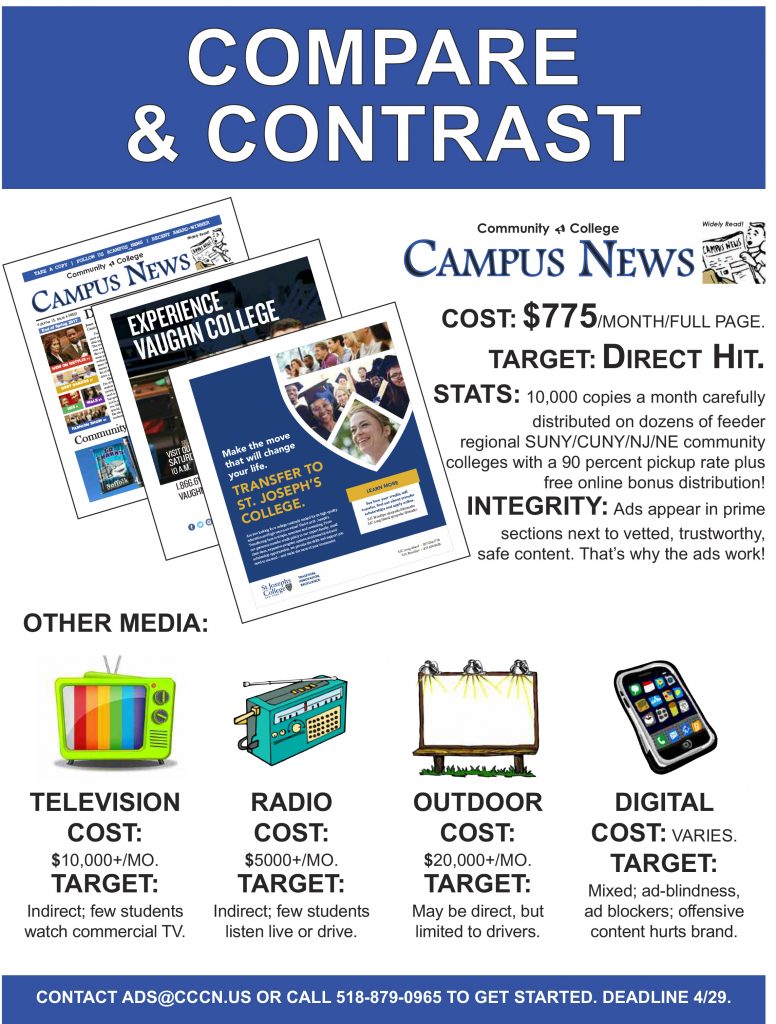 Pick a region to advertise in (or advertise in all at a discount!):