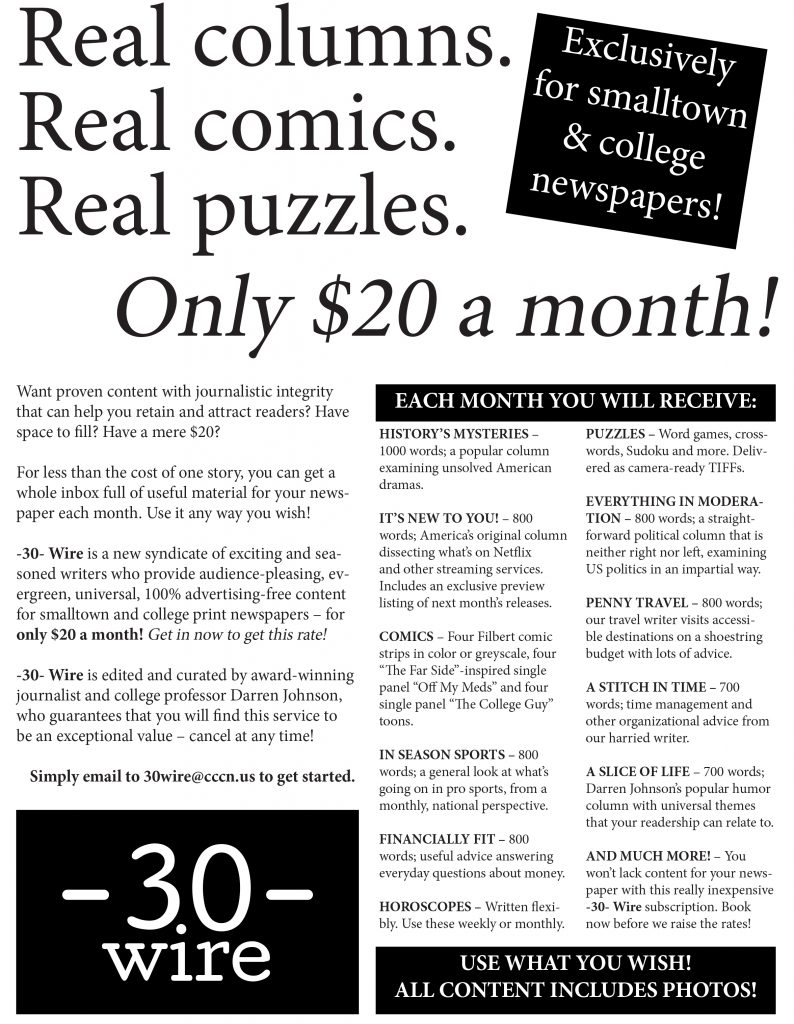 Want proven content with journalistic integrity that can help you retain and attract readers? Have space to fill? Have a mere $20?
For less than the cost of one story, you can get a whole inbox full of useful material for your newspaper each month. Use it any way you wish!
-30- Wire is a new syndicate of exciting and seasoned writers who provide audience-pleasing, evergreen, universal, 100% advertising-free content for smalltown and college print newspapers – for only $20 a month! Get in now to get this rate!
-30- Wire is edited and curated by award-winning journalist and college professor Darren Johnson, who guarantees that you will find this service to be an exceptional value – cancel at any time!
Simply email to 30wire@cccn.us to get started.